Linda Szuch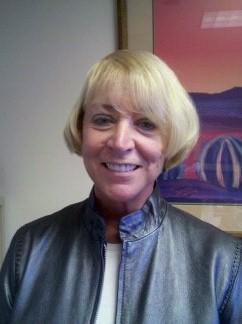 LINDA SZUCH, CONTROLLER

Linda Szuch has been working for Alan Green, Oasis Golf Club's owner, for 10 1/2 years, first in the accounting department at Si Redd's Oasis, then as accounting manager for Mesquite Vistas LLC and now as controller at the Oasis Golf Club.

She grew as the positions grew and as a result, suddenly found herself in a career. She is responsible for the financial end of the golf club managing the accounting and financial analysis. Linda really likes her work and as for Oasis Golf Club, she values the relaxed atmosphere and being part of a family-owned business.

About her own golf game, Linda says "I have been known to golf". She and her husband Bob, who is Oasis' Outside Services Supervisor, moved to Mesquite from Michigan to get out of the winter weather. What does she love about living in Mesquite: the weather here, the golf and the casinos.
Combined, she and Bob have 4 children and 8 grandchildren who are scattered around the country.